Hvala dragoj Anđeliji na ovom tagu. Kad sam videla, prvo sam se uhvatila za glavu.
O čemu sad pisati?!
, ali mi je onda sinulo par stvarčica, Lidija je malo pomogla i sad to ispade poduža lista! Ađin post pročitajte
OVDE
.
Preparativa
Ulja za telo.
To sam davno koristila i mislim da je u pitanju bilo baby ulje od J&J. Ništa mi se nije svidelo: ni kako se razmazuje, ni što treba vremena da ga koža upija, a najmanje nega. Nekako sam osetila da mi je koža još suvlja.
Kreme za depilaciju, kupovne trake za depilaciju.
Kremi za depilaciju nikad nisam shvatila poentu. Iako kao uklanja dlake i ispod površine kože, tačnije ulazi u pore, pa samim tim i duže imate efekat glatke kože, uvek mi je bilo suludo da takvu hemiju stvljam na svoju kožu. Brijač mi se uvek činio kao bolje rešenje. Trake za depilaciju su prvo toliko slabe, da ono teško da može šta da isčupa iz korena, već ih u najboljem slučaju samo pokida, pa opet efekat sličan brijaču, Pritom nisu nimalo jeftine, pa vam za jednu temeljnu depilaciju treba približno para kao kada biste otišli u salon.
Krema za samopotamnjivanje.
Ovo je već nešto što sam koristila godinama, kada sam se trenirala ples. Koliko god da sam volela kako to izgleda prvi dan kada se namaže, kad počne da se skida ušas. Šake prve
izgube
boju, jer se najčešće peru, ako trenirate nešto (kao ja onda ples) onda sa svih mesta na kojima se znojite krene da se skida, bez ikakvog reda. Kako boja najčešće bude neka varijanta narandžaste, to nikako ne izgleda lepo.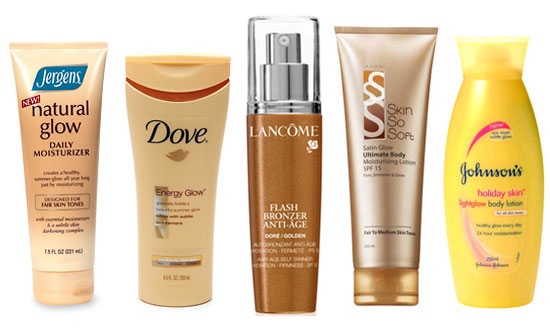 Balzami za kosu. Ovo ne praktikujem već duže vreme, koristim samo šampon i svako drugo pranje stavim masku. Balzam mi samo dodatno izmasti kosu, a moja je prirodna i prilično zdrava pa nema potrebe za preteranom negom.
Leave in preparati za kosu.
Opet nešto što mi dodatno izmasti kosu, a i tu je psihički momenat da nisam dobro oprala kosu.
Ulje/tretman za zanoktice.
Ovo nikad nisam imala, pa nikad nisam ni koristila. Nemam problema sa zanokticama, tek po koja, ali to saniram kremom za ruke i to je to.
Lip primer.
Ovo čudo još nije došlo u moje šake, ali me nešto i ne privlači jer retko kad mažem karmine, pa mi i ne treba.
Podloga za šminku.
Ovde nije problem to da ja neću, već nisam našla prvu koja će da mi adekvatno matira lice. Ovu stavku jedva čekam da skinem sa ovog spiska.
Baza za lak. U ove svrhe sam koristila bilo koji beby roze lak, znate oni skoro pa providni ili običan providan lak. Nikad nisam kupovala poseban lak u ove svhre.
Šta vi ne koristite? Tagujem sve koje žele da urade ovaj tag. Meni se činilo nemoguće da nabrojim, pa sam opet napraila poduži spisak.